Product Specification:
single-use/multiple-use
Application :
This product is used by medical units in the emergency treatment of patients with pneumatic method, the urgent need to increase the amount of infusion of medicine or plasma patients play a role in accelerating infusion. At the same time, the labor intensity of doctors and soil conservation should be lightened and recommended for the same patient.
Main technical indicators:
Gas storage sac Ring belt Fixing film of liquid bag Gas tube Air valve Inflated
Airtightness:
The reusable pressure infusor should have good air tightness for 3H and should be free of leakage.
The ring belt of reusable pressure infusor should weigh 1KG.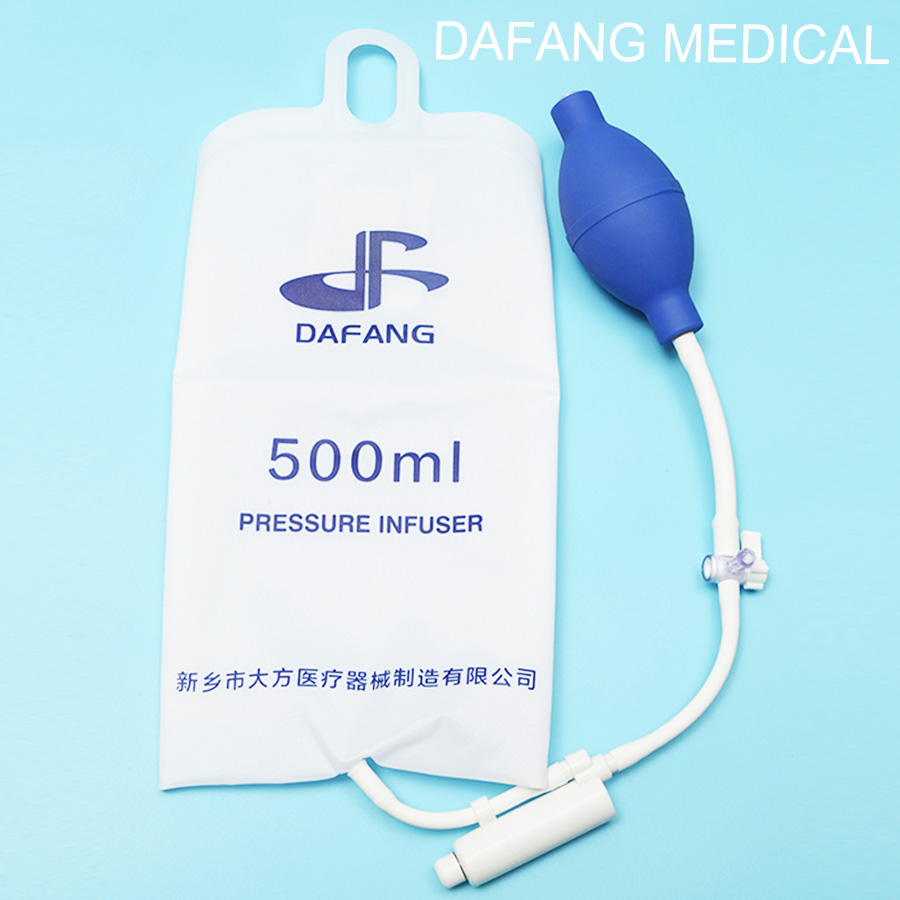 Usage:
The plasma bag or the infusion bag is placed in the interlayer of the infusion pressure bag, and the suspension rope of the plasma bag or the infusion bag is strung into the suspension ring belt of the infusion pressure bag, and then it is hanged on the infusion fixing frame.

The air is compressed by hand kneading ball. The gas flows into the air bag of the infusion bag by the valve and the trachea.
The volume of infusion can be adjusted by the high pressure and low self pressure of the pressurized infusion bag.
After the infusion is completed, the gas valve is pressed, and the valve is opened and deflated, and the gas in the gas bag is discharged.
Repeat the above actions if the infusion is continued.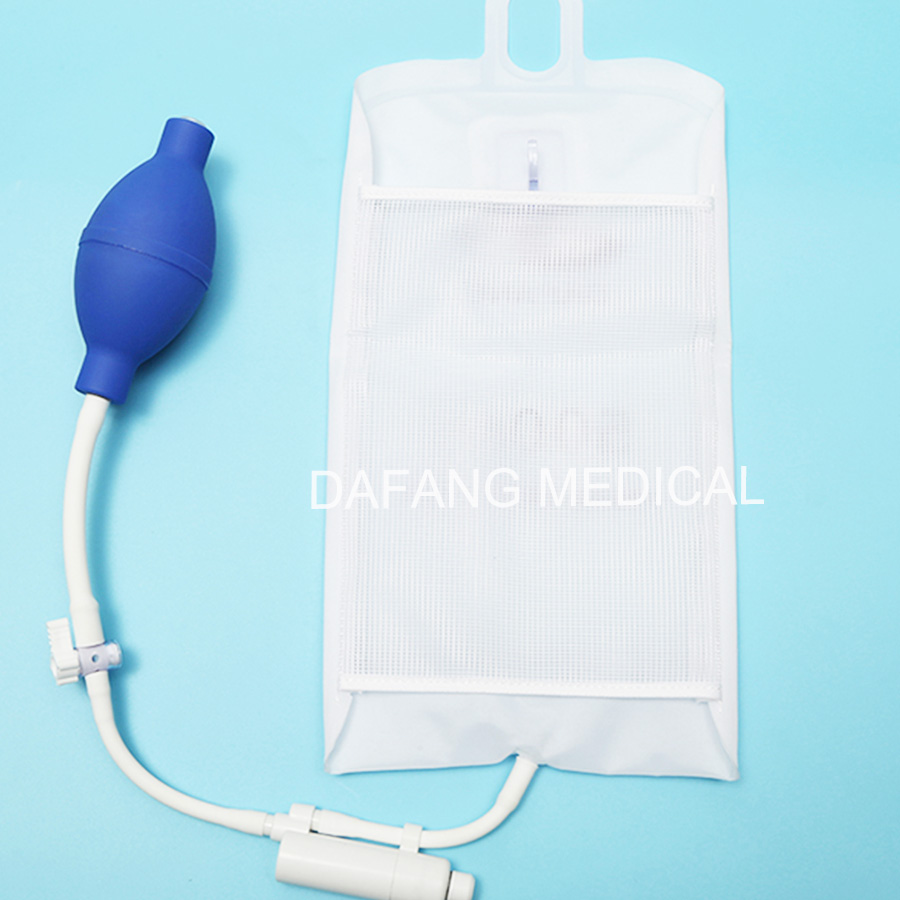 Special suggestion:
This product is used only for the same patient to avoid cross infection.
The packaged infusion pressure bag should be stored in a room with no corrosive gas and good ventilation, and the relative humidity should not exceed 85%.
The packaged reusable pressure infusor can not work normally within one and a half years from the date of leaving the factory (the service life is one year) under the condition of abiding by the storage and use regulations. The production enterprise will repair or replace the bag for the user without compensation.